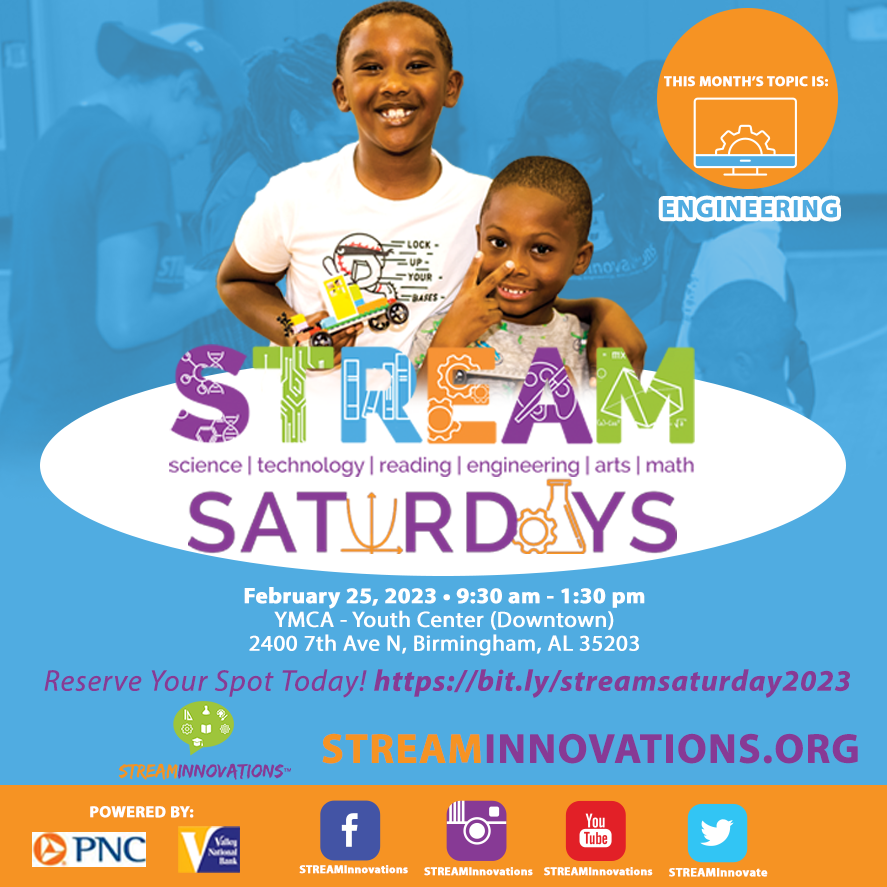 STREAM Saturdays
STREAM Saturday, designed for 3rd – 6th graders, is a community event that provides 4 hours of in-depth enrichment on a Saturday that is entirely hands-on to highlight different fields of STREAM. Registration is required for program participation. Each student is provided with breakfast before activities and a boxed lunch to take home. Each student is asked to participate in morning Yoga and Guided Meditation, and then rotates through a series of activities at 4 –5 Innovation stations. Topics from previous years include: Coding and Technology, Plants and Agriculture, and Engineering: Lego Build It and Race It Derby. At the close of each Saturday, Innovators take home a new gadget or creation.
To register please sign up at: https://bit.ly/streamsaturday2023
STREAM Saturdays take place from 9:30 AM – 1:00 PM.